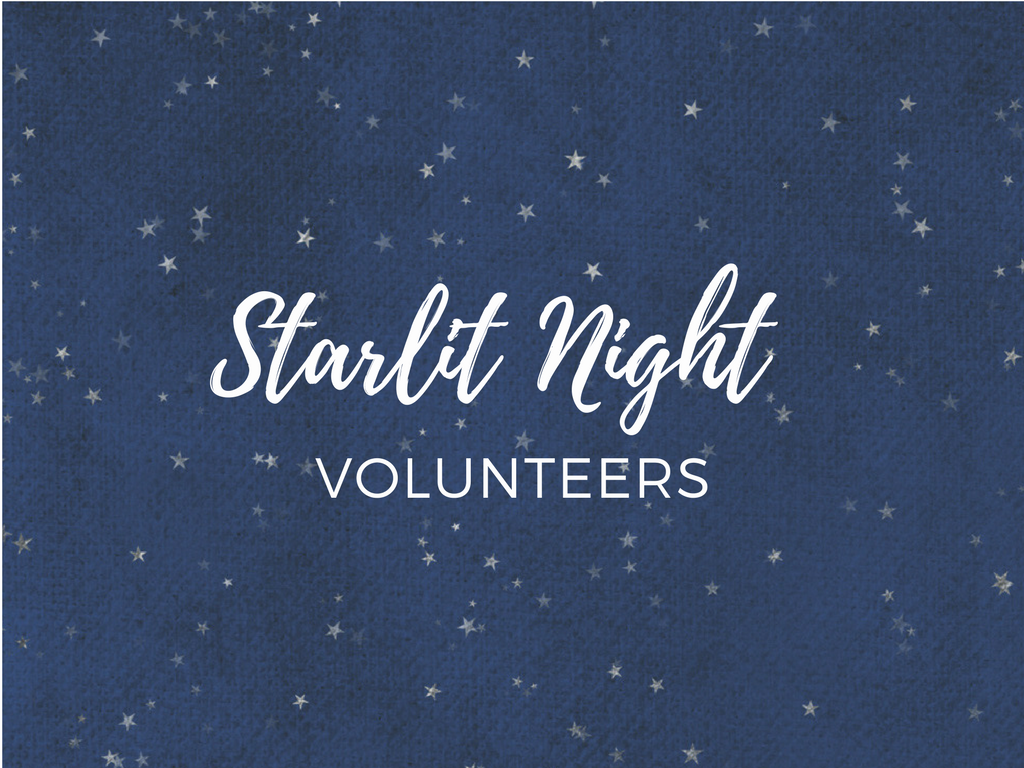 Starlit Night Volunteer
March 1st - June 1st, 2018
Be a part of our favorite night of the year! Serving at Starlit Night is life changing & we guarantee you'll be blessed by your time with us. There are MANY areas to serve, but our positions fill fast, so be sure to register QUICK. Follow this form to get an idea of the many different, unique serving opportunities.
Must be 15 years or older to volunteer.
SHE IS one night
April 27th, 2018
$10
Join us for a powerful night of worship + teaching with special guest, Andi Andrew!
Registration for this event has been moved to a different ticketing platform.
Scandalous: When East Meets West
April 29th, 2018
Join us for this special time of Q&A on how to connect with other cultures in our city.
"'And Jesus came and said to them, 'All authority in heaven and on earth has been given to me. Go therefore and make disciples of all nations, baptizing them in the name of the Father and of the Son and of the Holy Spirit, teaching them to observe all that I have commanded you. And behold, I am with you always, to the end of the age.'" Matthew 28:18-20
When you hear this commission what comes to mind? Mission trips? Missionaries you've met?...Have you ever considered the call you have RIGHT here in Indiana? Have you thought about the thousands of international students we have living in our backyard? How about the hundreds of Muslims neighboring you?
Jamie & Tony Sebastian have spent years intentionally learning to love different cultures. Their current endeavor as owners of iHeart Cafe in Cyprus have immersed them into the Greek & Muslim culture. The Sebastians are dedicated to learning & loving well in order to shed Christ's light in dark places. Summit Church will be hosting a Q&A on April 29th at 2pm led by these brilliant minds & you do not want to miss it. If you have a heart for others, especially those who are different than you, join us for this very unique opportunity. This forum will leave you more knowledgable and comfortable while communicating & ministering to people of other cultures.
Youth in Junior High and High School are welcome to join this conversation!
There will not be childcare and we ask that you do not bring children.
Propel Women
May 8th, 2018
Propel is passionate about helping women fulfill their purpose, passion, and potential. Propel is for every woman, wherever she is currently and wherever you are now.
Whether you are a college student, a stay home mom, leading in the marketplace, the ministry, or your community we want to start the conversation and help guide as you lead in your sphere of influence.
Don't miss out on this opportunity that will propel you and those around you into our God given Passion, Purpose & Potential!
We have limited childcare available for our monthly Propel nights. Please register your kiddos, so that we can prepare for their arrival!
AMPED Summer XP
June 11th - June 15th, 2018
$0 - $15
We're so excited to kick off AMPED Summer XP where we're learning to Live Fully Alive in Jesus!
This is open to kids who are going into Kindergarten - 5th Grade this fall and everything starts Monday, June 11th!
Doors will open at 5:45pm for kids to check-in, pickup their t-shirts, and be signed in for the night! Each night, you'll sign in your kid(s) and sign them back out at the end. This helps us make sure everyone is going home with the right person!
Registration is $15 per kid which includes and AMPED t-shirt that they can wear for the week!
Youth Camp 2018
June 25th - June 29th, 2018
$285
Summit Youth is heading to Bongiorno Conference Center in Carlisle, PA the week of June 25-29 for Youth Camp 2018!
This will be a life changing week where students can worship God and build relationships with one another and students from different churches.
This camp is for 6th-12th grades.
Cost is $285

$100 deposit is non-refundable is due April 18th! This will hold your students spot for camp.

The 2nd payment of $100 is due May 23rd

Final Payment of $85 is due June 13th
If you would prefer to pay with cash or check, please go ahead and register here and then give your payment to Pastor Ricky. Checks need to be made out to Summit Church.
Water Baptism
August 11th - August 12th, 2018
Baptism declares that you are a follower of Jesus Christ. It is a public confession of your faith in, and commitment to, Jesus Christ. It is the next step after salvation and we look forward to celebrating with you the next time we offer Water Baptism during the worship portion of our services.